The question come up from time to time: "Why Plane Connection?"

The answer is actually really simple - we love aviation. And it's not just one facet of aviation that we love. We love fighter jets just as much as we love Cessna 150's. So why are we doing what we do?

Well here is how it started. Steven and I met when he was looking for ATP study material during the ATP Written crunch of 2014. I was working at the local flight school in New Bern, NC and so we got to talking and quickly connected in the disparity of aviation and how disconnected most people are with the benefits of airplanes. We started talking about the possibilities of connecting people in Eastern North Carolina and the Outer Banks though small aircraft on floats. Well it didn't take long to light a fire under Steven, or me for that matter.

Plane Connection LLC was started in Sept of 2014 to connect people with everything aviation. It's been a crazy ride since with the struggles of a small aviation start up with lacking financial backing. But having gone through our share of promising investors and start-up heart burn, Plane Connection has weathered those storms quite well. And we are developing our team and growing our capacity to handle Aircraft Management, Contract Flight Services and Charter Brokerage.

And there is exciting news on the horizon so check back with us for that!!



Author

Darrel Gilbertson - Director of Operations @ Plane Connection


Author

I originally wrote this article for my LinkeIn profile, but I feel that it is also fitting here.
​- Darrel Gilbertson

If you haven't noticed our "new" economy is very focused on connections and relationship. What is the real value, strength and meaning of those connections and relationships? There are many levels of "connection". Think about it. You connect with everyone around you, the difference is to what level and what focus that connection has. I connect with the cashier at the store, my peers and customers at work, my acquaintances, friends, kids and my lovely wife. But the connection I have with my wife is totally different than the connection I have with you. What is our impact through all those connections?

In mechanical terms if something is connected to something else they will both move together. So, if I'm connected to you, and you, and however many yous there are reading this, and I am moving in a positive direction shouldn't that affect you? And vice versa.

Is it?

If not, than I don't think we are really connected. What can I do to either connect or reconnect with you?

The best way I know of to connect is by adding value to your life. Maybe, a smile is all you need from me to add value to your life. Or you need some skill or knowledge I have. I'd love to help, to add value to your life. This is an offer to give my skill and ability to help you. Send me an email: dgilbertson@paneconnection.com

One thing I've noticed is that people who are willing to help, are also willing to ask for help. So don't be surprised when I ask "who do you know that I should know" or for some advice/help that is in your sweet spot. Send me an email: dgilbertson@planeconnection.com

How can I help you move in a positive direction? When I help you succeed, we will all move in a positive direction. Because we are connected.
Powered by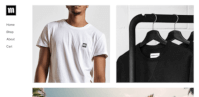 Create your own unique website with customizable templates.