​

​

Ever want some an expert opinion on an aviation choice that comes from years of experience in the general aviation industry? Well now you can!

We at Plane Connection have years of experience in general aviation and have seen people who think they know what they want wander off into a money suching situation because they didnt seek or follow wise counsel. We at Plane Connection want to help you avoid the money pits of aviation and there are many, Aviation Consulting services include the following:

Need Identification

Cost Identification

Operational Cost Consideration

Best Solution Options

Aircraft Type Identification

We would love to help you find the aircraft that best suites your needs and budget. Start by downloading

Plane Connection LLC's Aircraft Cost Calculator

. Then contact us to talk about your situation, we can help.
Powered by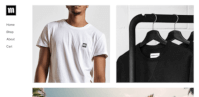 Create your own unique website with customizable templates.