---

Do you or your business need or want and airplane? Did you know that Plane Connection can help you with Aircraft Procurement? Aircraft Procurement services are designed to help customers get the right aircraft for them and weed out the lemons. We at Plane Connection recognize that there are a lot of aircraft on the market, some are good and lots are not. Getting a poorly maintained or problem prone aircraft will cause headache after headache and lots of lots money! Aircraft Procurement includes the following services:

Identification Consulting Services

Purchase

Lien/Title Search

Pre-buy Inspection

Maintenance Inspection

One hour of Flight Inspection

Technical Record Review

AD Compliance Search

AC Valuation (VREF)

Legal Documentation of Purchase

FAA Documentation

Maintenance/Flight Recommendations for continued AC use

Lease or Use Agreements possibilities

We would love to help you find the aircraft that best suites your needs and budget. Get started by contacting us to talk about your situation, we can help!
Powered by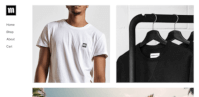 Create your own unique website with customizable templates.