What is airplane management?
Aircraft management is taking care of and operating an aircraft for an aircraft owner.
​
---
JOys & worries

We at Plane Connection know how wonderful it is to own an aircraft; we also know how much work it is to take care of an aircraft.
We know how frustrating it can be to arrive at the airport to find your aircraft covered in corrosive bird droppings or with maintenance issues. And if you're like most of our customers, you want to be able to enjoy the freedom of aircraft ownership and general aviation without the hassle.


The Solution

We at Plane Connection deal with all of the worries and hassles of aircraft ownership, so you can enjoy aviation again! Plane Connection provides professional Aircraft Management, which is caring for and operating an aircraft for the owner.

Qualifications

We can already hear you saying "that's going to be expensive" and "do these guys know what they are doing?" In reality, you can have access to an entire flight department for less than the cost of one year's boat slip rental at the marina! And our experience? We have experience as line service tech's, flight instructors, aerial work pilots and corporate pilots. We've operated King Air's to C172 and everything in between; even the turbine DC-3. We've developed flying clubs, aviation and non-aviation businesses…. We've done it all! We at Plane Connection simply love aviation and are qualified to serve you.
---
Plane Connection Aircraft Management Services provides aircraft owners with all the benefits associated with private aircraft ownership, without any of the regulatory and administrative headaches. Each customer has a worldwide selection of locations to serve as a base of operations, leaving no area untouched. As a part of the fleet under Plane Connection's care, you will benefit from fleet discounts on fuel, insurance, maintenance, crew training and aircraft cleaning. In addition Plane Connection monitors all maintenance tracking and repair audits, Crew selection, training and benefits along with a dispatch center offers personal trip planning and support.
Powered by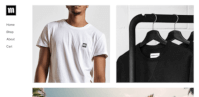 Create your own unique website with customizable templates.