Air charter
---
---
​Aircraft Charter is an excellent way to enjoy the benefits of business aviation without having to commit to the expense of ownership. It allows you to

be free, be flexible, be there and get home

, eliminating unproductive time spent arranging airline schedules, waiting in security and gate lines and being at the mercy of a commercial airline's timetable.

Using a chartered aircraft allows you to have more business encounters in one day. The work environment en route is private, comfortable and productive, and you will arrive at each destination relaxed and refreshed. Additionally, Plane Connections arranges only bespoke charter aircraft that utilize over 4,000 airports across the U.S., many of which are closer to major cities than commercial airports.
Why Air Charter?
Convenience - Fly direct to your destination from your local airport
Productivity – Your time is a valuable asset; make the best use of it
Flexibility – Travel on your schedule with no fee for changes
Comfort – Every seat is first-class
Economy – Take your team with you
Reliability – The highest dispatch rate in the state
Safety – Plane Connection is certified to the highest FAA standards
Reduced Stress – No long lines, connecting flights, or security screens
---
---
Acting as an agent of the customer Plane Connection is your source for Air Charter!
We only arrange the highest quality operator and aircraft for you, acting as the "agent of the customer". What that means is we are looking out for your best interests. Plane Connection currently does not operate any charter flight, but arranges trips through our extensive network of FAA approved Charter Operators.
Plane Connection is currently working on getting our own Air Carrier Authority from the FAA.
Powered by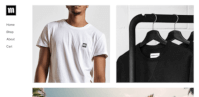 Create your own unique website with customizable templates.