Description

Pilot, Fluent Spanish, Southern California

Sun Air Jets is looking for a conscientious, professional and diligent jet pilot for Part 135

operations based in Camarillo, CA. The position does not require a specific type rating but the

aircraft operates in a demanding flight environment and required excellent piloting skills. This

position will operate a part 91 aircraft (HS-125) in Latin and South America, as well as

domestically. There will be future opportunities for growth for the right candidate.

Requirements

The ideal candidate will meet the following requirements:

Qualifications –please do not apply if you do not meet the items on this list

ATP
First Class Medical
3,000 hrs. TT
300-500 hrs. turbojet
FLUENT IN SPANISH
Additional Requirements
If hired, must live in the Southern California area within 1 hour of Camarillo airport
Computer and iPad proficient
Maintain professional skills and knowledge

Flight crews are trained with FlightSafety/Simuflight every 6 months.

Sun Air Jets offers competitive pay, per diem, 401K with an employer match, health insurance

(medical, dental, vision), paid time off and scheduled days off. Sun Air Jets operates a fleet of

aircraft worldwide and is certified as Wyvern Wingman, Argus Platinum and audited by the Air

Charter Safety Foundation and IS-BAO.

Applicants are subject to FAA/DOT drug testing program, pilot records check, background

check, finger printing and driver's records check.

If you are looking for an opportunity in a growing charter environment where excellence and

professionalism are demanded, please forward your resume and cover letter to:

​
Powered by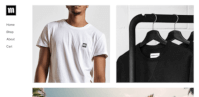 Create your own unique website with customizable templates.
Photos used under Creative Commons from Tony Webster, citirecruitment, anax44