​

What value is your aircraft?

I'm not talking about what your aircraft is worth! That is a whole different subject. What I am asking is what value does your aircraft provide? Does is bring value to your life, family and business? How?

We at Plane Connection firmly believe that an aircraft is a tool intended to do a job and add value to your life. If that value is purely for the fun of it and you have enough money to play……. AWESOME! But I want to talk with the rest of you. You love aviation, love airplanes and/or want one! But is the value that it gives worth the financial expenditure of ownership? In past blog posts we have provided a free aircraft cost calculator, so if you haven't figured that out go get it.

We all agree that what an aircraft gives is time, ie less time spent traveling and more time doing whatever you do. What is your time worth?

"Worth" is a subjective term, the definition often is up to you. But dollars and cents are not subjective, so let's talk about them. By the numbers I have seen a middle level employees time is worth 8x their hourly wage to their employer. So if you make $150,000 per year and work 2,000 hours per year, your hourly wage aprox. is $75/hr. Your value to the company is approximately $600/hr!

Let's break this down on an average work trip of a team of 2 people working at that $600 level.

Trip Details:

New Bern, NC - Savannah, GA

Single Day Round Trip

Drive:


12hr Time Wasted, Cost

$406.08*

Airlines(Economy Seat):

15hr Time Wasted, Airline Tickets

$1,007

​

So what is your time worth? If your time is worth $600, driving your team of 2 is like wasting $14,400. WOW! How can afford not to fly? But, the airline's wasted time still equates to $18,000. You can fly a C172 on that route of flight and still save time and money.

Now we getting down to the value your aircraft can give you!!!

Now, I know that I'm speaking about a business trip and you may not be that business person. How does this discussion equate to you? You can still use this type of valuation on your time and what you do.

I challenge you to do the math!

The next question is how do you extend this type of value to the community around you? Yes, I'm getting at a 135 charter certificate. And Plane Connection is working on ways for your aircraft to give value to your community! If this idea intrigues you contact us to learn more.
Powered by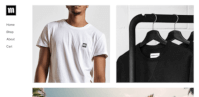 Create your own unique website with customizable templates.