CHIEF PILOT


LOCATION: WHEELING, IL | CHICAGO EXECUTIVE AIRPORT

If you're ready to join an innovative private jet charter/management company, look no further! We are expanding our crew members and therefore need an ambitious Chief Pilot to bring us to the next level.

The Chief Pilot with be an ambitious individual who brings with them a positive and professional attitude.

Certification Requirements

Multi-Engine ATP.

Minimum of 1 Type Rating for an Aircraft that is on the Priester Aviation Certificate.

Valid Class 1 FAA Medical Certificate

Education Requirements

Must Meet or Exceed the Requirements of FAR 119.71(c).

Supervisory Requirements

Pilot in Command

Director of Flight Attendants

Assistant Chief Pilot/Director of Training

Administrative Assistant to Flight Operations

Second in Command

Experience and Skill Requirements

4,000 Hrs Total Flight Time

3,000 PIC

250 Instrument as PIC

200 Hrs in past 12 months

Position Responsibilites

Supports, Promotes, and complies with the goals and objectives of Priester Aviation's Safety Management System and Quality Management System.

Coordinates w/Director of Maintenance on Scheduling Maintenance & Inspection.

Coordinates w/Scheduling Department to provide appropriate & timely Crew related services.

Directs and ensures Compliance with the Priester Aviation Operational Control Verification System.

Assists the Director of Operations in the formulation, execution, and revision of Operating & Training Policies & Procedures.

Coordinates and Advises the Director of Operations and is directly responsible for Flight Operations and Crew Member Training and Standardization.

Performs all Duties and Functions as per the Priester Aviation LLC General Operations Manual and Standard Operational Procedures.

Compensation Details/Other Benefits:Competitive salary (based on experience). Full benefits.

​
Powered by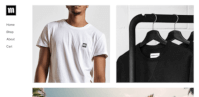 Create your own unique website with customizable templates.
Photos used under Creative Commons from Tony Webster, citirecruitment, anax44